Salvatore Ferragamo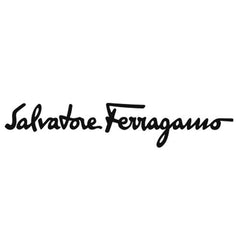 Salvatore Ferragamo is one of the world's best known 'Made in Italy' luxury brands. Synonymous with excellent craftsmanship and innovation, the company was originally founded in 1927 by shoemaker to the stars Salvatore Ferragamo. The world's leading creators of luxury shoes, leather goods, accessories & fragrances for men and women, the company remains one of the last few family-owned luxury brands.
Elegance has always been a defining element of Salvatore Ferragamo creations. Full of grace and refinement, they are further enhanced by the impeccable taste for which the Florentine brand is famous worldwide.
Size: 1.7 Oz/ 50 mL  Gender: Women  Concentration: Eau De Parfum  Description: Signorina Eau de Parfum is a fragrance for a sophisticated woman full of personality, with natural elegance and a graceful sensuality. It is a reinterpretation of the i...
Size: 3.4 Oz/ 100 mL  Gender: Women  Concentration: Eau De Toilette  Description: Salvatore Ferragamo Incanto Charms Eau de Toilette is an expression of optimism and a feeling of utter happiness. Bursting with fun and carefree passion, this perfum...