Woody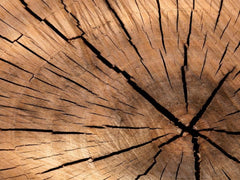 The Woody Family
Woody fragrances are often warm and opulent fragrance blends. Sandalwood and patchouli are two of the most common warm woody notes found in fragrances, whilst cedar or vetiver will be noticeable in drier woody scents.
Subfamilies
Woody Coniferous Citrus: Wood dominant with notes of pine also featuring top notes of citrus fruit.
Woody Aquatic: Compounds laced with woody aromas are combined with aquatic notes.
Woody Aromatic: Particularly dominant woody accords act as a base to harmonious aromatic head notes.
Woody Chypre: Dominant woody notes are combined with traditionally Chypre compounds including oak moss and labdanum.
Woody Floral Musk: A wood accord chiefly featuring a heavy musk base that can open on floral notes.
Woody Fruity Musk: Wood and musk notes are combined to create a spicy, fruity and aromatic fragrance with amber undertones.
Woody Spicy: Distinctively bitter and warm spices hang over a refined woody base.