Testers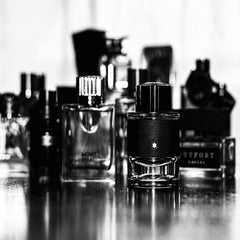 Perfume testers are new, authentic, and original fragrances. Perfume testers are for testing purposes. Manufacturers make standard perfumes for retail. They also make the same perfume and mark some of them as "testers".
The packagings of perfume testers are usually plain and cheap, usually with recycled material or cardboard boxes.

The caps of perfumes testers are sometimes missing. (by removing caps, it is easier for customers to sample perfumes at stores)

The prices of the tester bottles are almost always lower due to lower costs on packaging.